Dear family and friends.
I understand that you cope with the heat at home. We have had a wonderful 21 degrees. We have stayed healthy and corona-free so far, but neither have I, like Anette, taken care of fainting young women. In Spain there are only a few restrictions, for example, you must wear a facemask in public transport.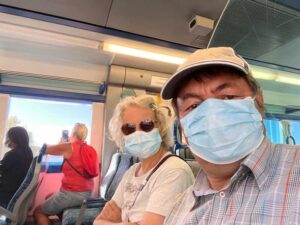 Now we have reached Lisbon and the temperature has risen a bit. We sailed from Porto on Monday morning and sailed for a stretch, arriving 30 hours later. We have been looking out in shifts. Mette is cool, she took the dog watch between 00 and 03. A few hours before we turned up the Tagus River to Lisbon, we were joined by a group of playful dolphins, who swam around the boat for half an hour. We made friends with a dolphin with a white mark on its neck, who stayed with us for a very long time. We hope to meet her later. Mette sat on the dolphin spot up front and waved.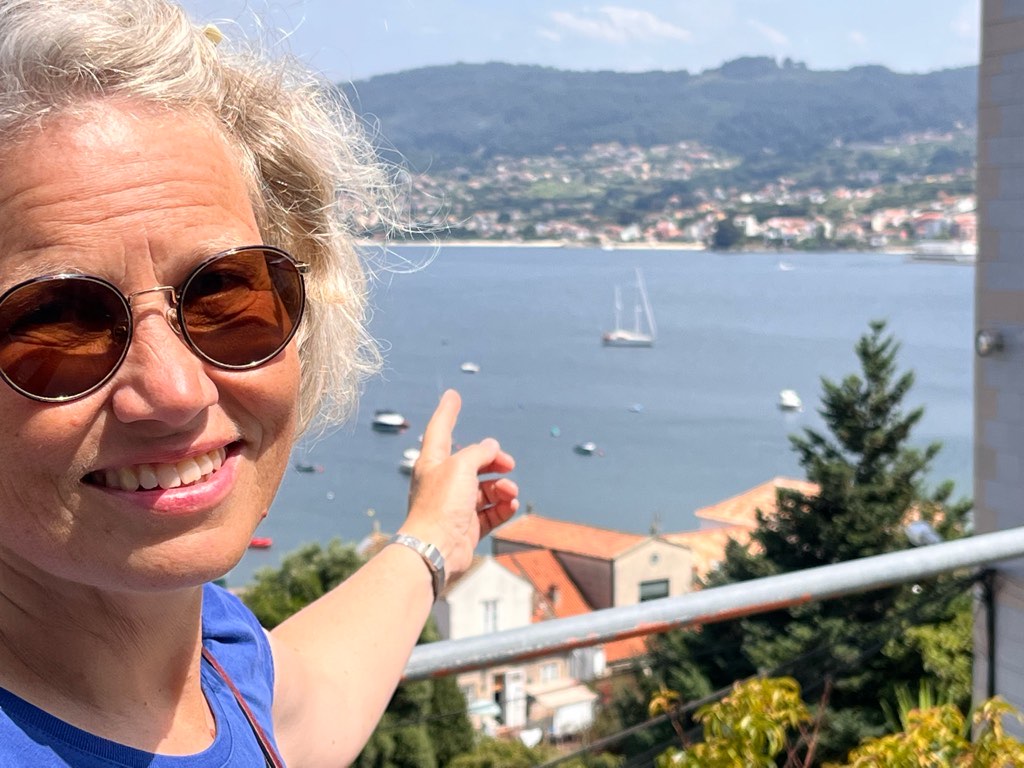 Otherwise, the Portuguese coast did not offer much. Sandy beaches as far as the eye can see. Not like the dramatic mountains in Spain. There wasn't much wind until the end. We have experienced many interesting places in Spain. Combarro, which lies at the bottom of the Ria de Pontevedra, can be recommended with the old Horeos in which they stored grain in the past. Now the old town is full of tapas places. Baiona, which is at the entrance to the Ria de Vigo, with the old castle wall, is worth a walk if only for the exercise. Many cosy streets and restaurants are full of people. In Bueu, which is only a small town, we anchored and went in by rubber boat. Here there was also a sea of ​​small taverns filled with people. Entire families sat at long tables. Don't you cook your own food in Spain?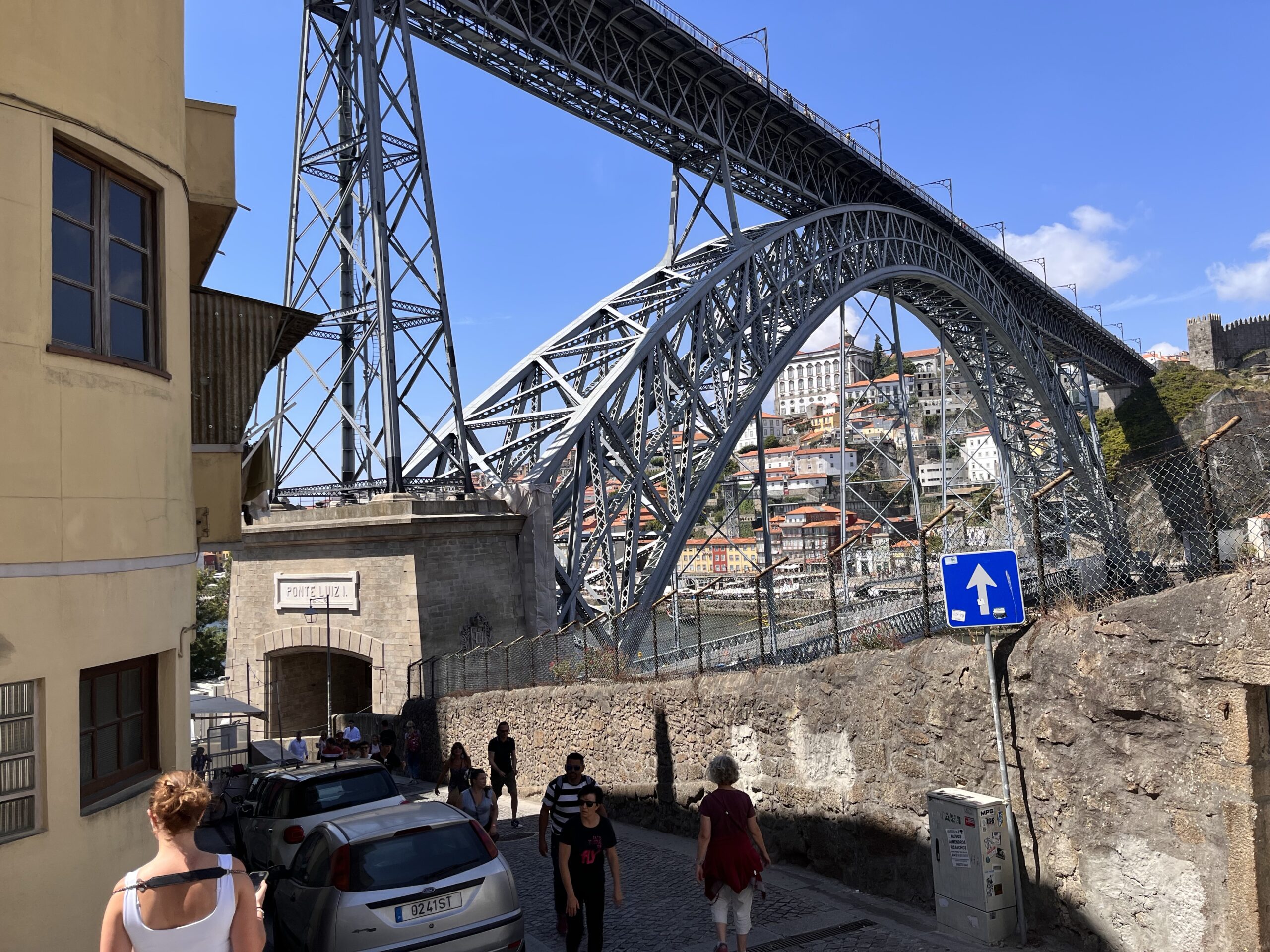 In Porto, we were in the marina at the mouth of the Douro River. It was 5 km to Ponto Louis I, which is the bridge over to Porto with the famous strip of Ribeira along the river with touristy eateries, jewellery stalls etc. The bridge has a lower deck where you can drive and walk and an upper deck where the train runs and where you can also walk. We walked 1.5 hours back and forth to the bridge along the river. There was a motorcycle meet that morning, where you drove along exactly the same stretch along the river. We got our dose of exhaust gases. When we approached the local harbour district in the evening, a completely different smoke met us, namely the smoke from the many grills on which the restaurants grilled fish.
Now the plan is to sail to Madeira one of the next few days. A trip of 3-4 days.
Hugs and loving greetings
Kirsten