Jeppe, 25 October 2019
We share happiness and the joy of blue water cruising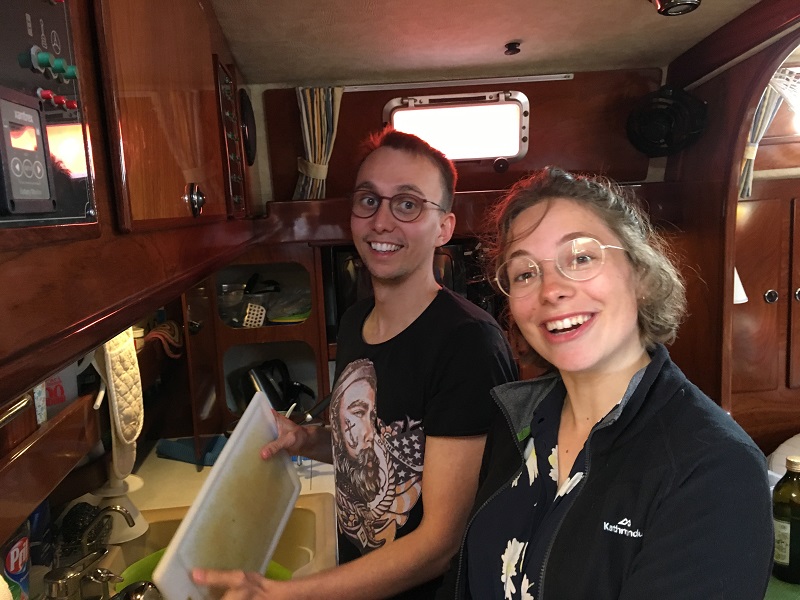 We have a goal and we would love to cruise the oceans while sharing the experience of distant shores and the joy of sailing with others. Rhumb Runner works really well when sailing with a crew if 4-5 crew members, who share all tasks on board. At sea, after a little practice and introduction, the yacht can be sailed by one man on man alone. There is a private berth area and a little private cupboard space for everyone. In severe weather conditions, the front cabin and, at times, also the aft cabin may be difficult to sleep and rest in, therefore you may use the U-settee in the main cabin or unused bunks in agreement with the crew member who's bunk it is. Sailing as a guest crew is not a prepaid charter trip, charter holiday or a paid cruise, but a shared sailing experience in which everyone has tasks and must perform his or her duties even under severe weather conditions. There are schedules for watchkeeping, cooking, cleaning, daily rigging and boat checks, as well as boat and engine maintenance. We gladly open our hearts and home to the guest crew who understand that they have been invited aboard and inside our home/yacht, which we take great care of. Furthermore, guests need to know that we have saved up for a long time and that our financial resources are limited; That's why we don't have a special holiday budget to take advantage of when we arrive at new destinations, but we are absolutely delighted to share new experiences in new places. Recently, I came across a YouTube video by Captain Ken and Isabell sailing a similar boat as us. Their YouTube channel is called Sailing Aquarius Around The World and the video title or link is:
What every guest and crew need to know coming on a boat / Sailing Aquarius HOW TO
Cruising based on shared expenses
Cruising with Rhumb Runner is on a shared basis, ie we share all expenses equally including the cost of maintenance of the boat due to wear and tear. Estimated maintenance costs are the bunk expense and are considered as the expense for wear and tear. In addition to the bunk expense, there are all the shared daily expenses, which are held by the ships cashbox.
| | |
| --- | --- |
| Bunk expense per person | 27 Euro/day |
| Shared daily expense per person | abt. 20 Euro/day |
Bunk expense is maintenance
On cruising forums, full-time liveaboards seem to agree that the maintenance cost per year is about 10% of the value of a new boat's. For a large yacht such as Rhumb Runner, this amounts to more than 74,000 Euros per year. Distributed over 365 days a year and between 6 people, this corresponds to 34 Euro/day per person for maintenance (wear and tear). This is referred to as the bunk expense. The magnitude of the expense surprises many. Try to imagine that you take all your house installations and car engine (plumbing, sewerage, watermaker, rigging sail, pumps and motors etc.) into a bucket with a little saltwater and then you shake it continuously 24 hours a day and all year – how long will the installations last. – THAT'S A FUNNY GAME – AM I RIGHT? In the opinion of the Danish Ocean Cruising Association (DOCA) it should cost 33 Euro per day for a berth, due to wear and tear. In the table above you can see what bunk expense you will have per day as a crew member.
These expenses are preliminary estimates and may be liable to change at any time until you register as crew.
Ships cashbox for Shared daily expenses
All shared daily expenses such as for example food, gas, diesel, harbour fees, cruising permits, charts, boat insurance, are also on a shared basis. Daily expenses are settled via the ships cashbox. The estimated shared expenses per day per person are shown in the table above. It is the opinion of DOCA that the monthly expenses per person should not exceed 800 – 1100 Euro. On Rhumb Runner, an always-accessible running account is kept for the ships cashbox, as the trip is legally considered to be a "shared expense sail". It is difficult to make a guess on the ongoing shared expenses, as we do not know the costs at distant shores, but we expect it to be about 400-800 Euro per month or 15-25 Euro per day per person. Costs for restaurant visits and expenses related to trips on land are not considered as shared expenses. Furthermore, it is up to the individual to bring and buy sweets and candy for their own consumption, especially if they have a special need for candy.
How much do you pay to sail on this ship?
It is very important for crew members to know that when authorities or government officials ask, "how much do you pay to sail on the ship?" the answer is "I don't pay anything we share all expenses" and that's exactly what we do. Otherwise, it can cause major problems with the authorities chasing illegal charters. We, therefore, keep running accounts with all expenses. See also the above sections.
Travel to and from the boat
Travel to and from the boat is at your own expense. DOCA recommends "Jysk Rejsebureau", which can issue "sailor tickets". You can also buy "sailor tickets" at Marine Travel. Furthermore, DOCA recommends having a "Boarding pass" which they issue so that the new crew member avoids being "jailed" if the guest arrives at the destination where the sign-in to the country must be done before the vessel has arrived and cleared customs. Furthermore, in regards to being a guest crew, the skipper requests that crew members deposit an open (aeroplane) ticket home or an amount corresponding to return travel costs, as the skipper has full responsibility for bringing you out of the countries in which the ship is cruising. You are responsible for a valid passport, visas for the countries in which you will sail, as well as sickness, travel and home transport insurance.

Skipper has command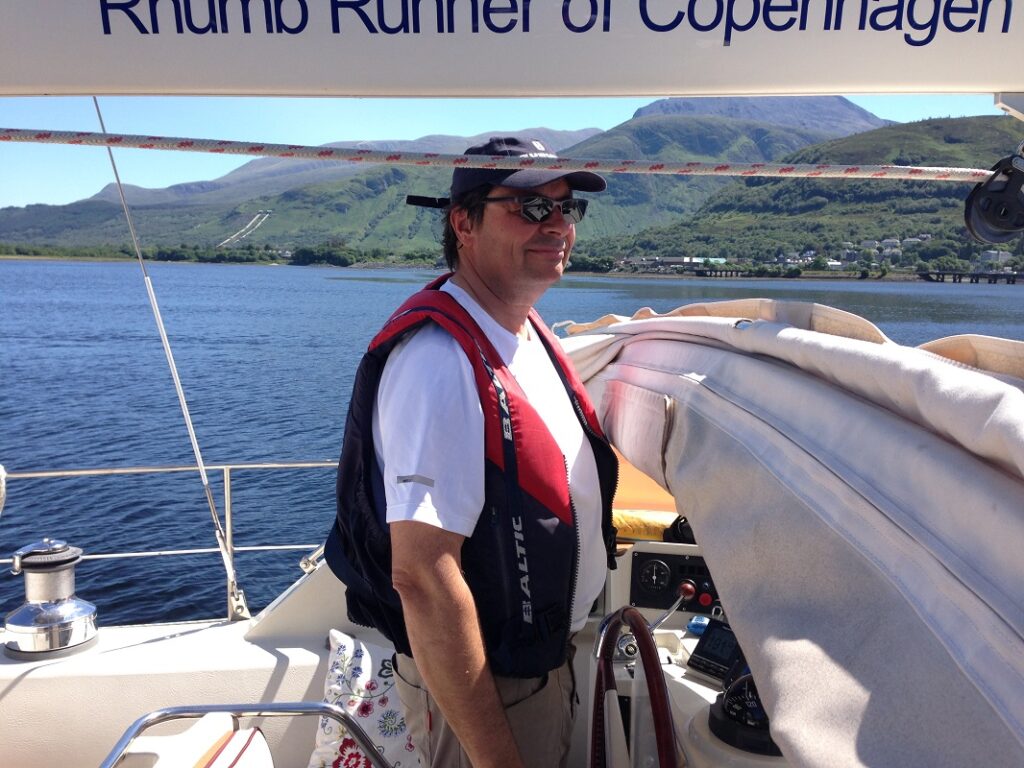 The provisions of the Danish Maritime Laws apply! Skipper has the command but is obviously open to new ideas. But it must be emphasized that skippers orders/commands/messages/instructions must be followed and complied with. When the order in question has been followed, complied with and when the situation is calm again you can talk about things. If necessary, the skipper promises to take the time to explain why the particular message/order/instruction was given, but a "plenary" assembly should not be held each time the skipper opens his mouth. We find that it is effective and that it works well if the crew repeats the order given so that the skipper thereby knows that the order given has been understood and therefore does not need to repeat or shout louder to make sure that it is understood. It is also important to note that things have their fixed places on board so that everyone can find them in severe weather and when it is suddenly important. Also, if in doubt about anything please keep asking.
Rules for life aboard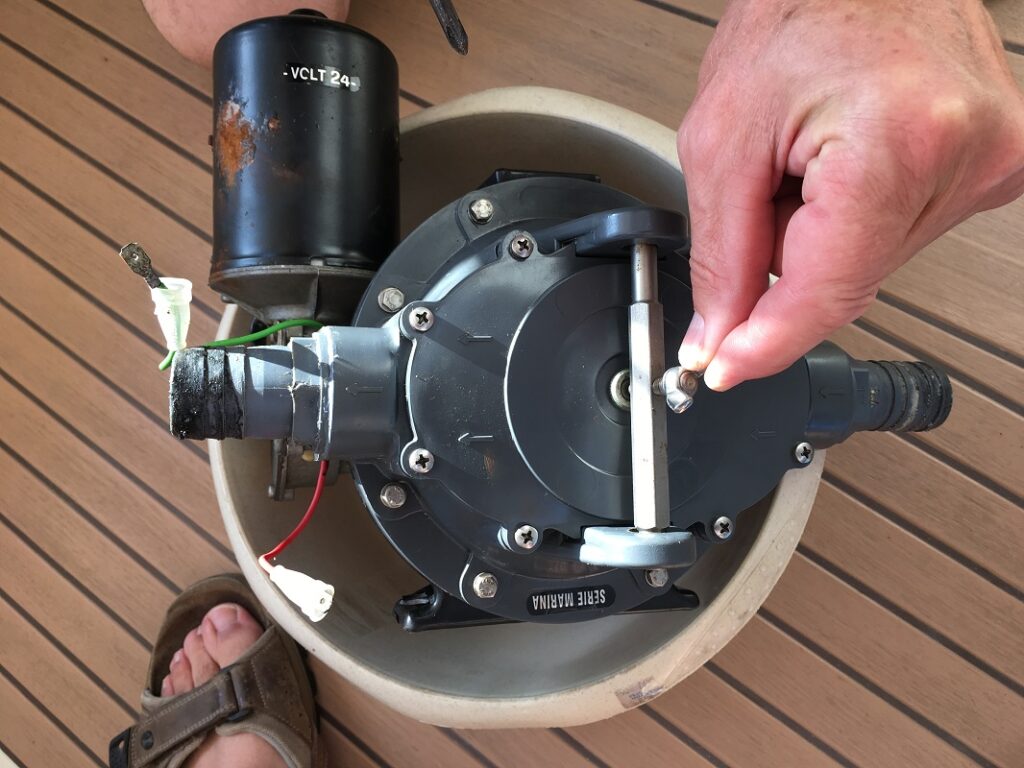 In reality, we want as few rules as possible, as the requirements for sailing and having watches involve compliance with a large number of rules. But we have some to be mentioned here. Smoking on board is not allowed and drugs are prohibited, nor may not be enjoyed onboard or on land. Basically, we do not drink alcohol while sailing, only exceptionally if there is a special occasion. Special food habits cannot be accommodated as it is always the scheduled dinner responsible crew member who decides the dish to be served – therefore a vegetarian or a guest who is picky will have a hard time. Life jackets are worn and lifelines are used when going on deck at night and also during the day in severe weather and otherwise on skipper's instructions. You may never go on deck at night or in severe weather unless there is another designated crew member watching you. In addition, the skipper endeavours to give every new crew member a walkthrough of the ship so that everyone learns how to start/stop the engine, open and close the ship's valves, use VHF, use emergency signals, operate fire extinguishers, set and reduce sails, trigger the life raft, etc. A number of instructions for the ship in relation to sailing have been prepared. These include the duties and instructions for man on watch, emergency instructions, sailing procedures and checklists. It is important that guests familiarize themselves with these and follow them.
Resources
When living on a ship, resources are limited. Therefore, it requires that the crew be constantly aware of resource use. Although the ship is equipped with solar cells, large battery reserves, large water tanks, powerful pumps, a water-maker, a diesel generator, a large diesel tank, etc., it is important that power consumption, as well as the use of fresh water and especial gas, are limited. This means that electronics are only charged when the ship's batteries are fully charged and when the sun is shining, typically at noon. Using gas for boiling water for coffee and tea continuously during the day is not acceptable, but boiling once in a while and pouring into a thermos is much more acceptable. Keep in mind that we only have limited storage and that everything needs to be bought, carried often from far away and brought on board the boat, typically via the dinghy. On the ship, we also go to great lengths to limit the amount of waste and thus we sort it. As a guest, you also have a responsibility. On-board instructions are given on how to handle and sort the various waste properly. It is often a matter of changing habits and being aware of how resources are being used so that there is enough for everyone.
We need you as crew
According to the Danish Maritime Law, there is a requirement for ships over 15 m and with a gross tonnage of more than 20 that there must always be a skipper with a Yachtmaster 1 certificate (ocean) and a mate with Yachtmaster 3 certificate on the Rhumb Runner. The basic crew have these certificates.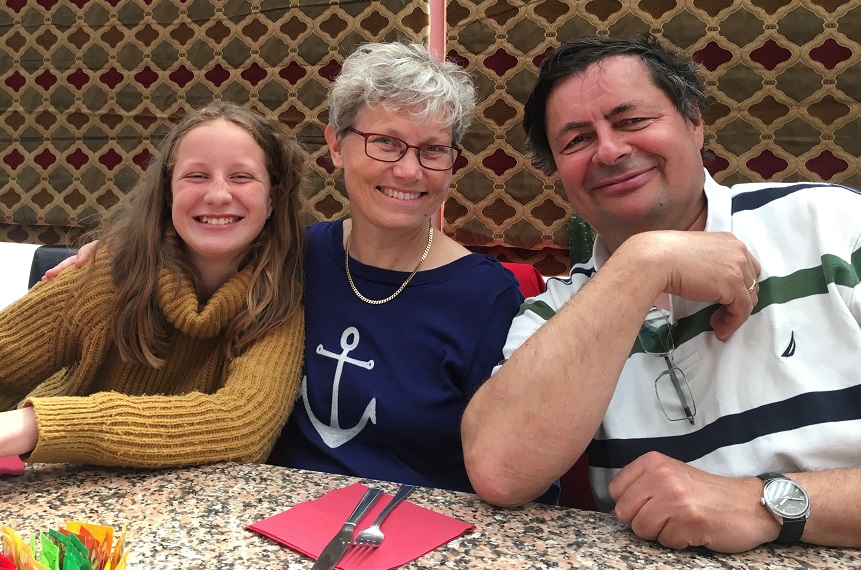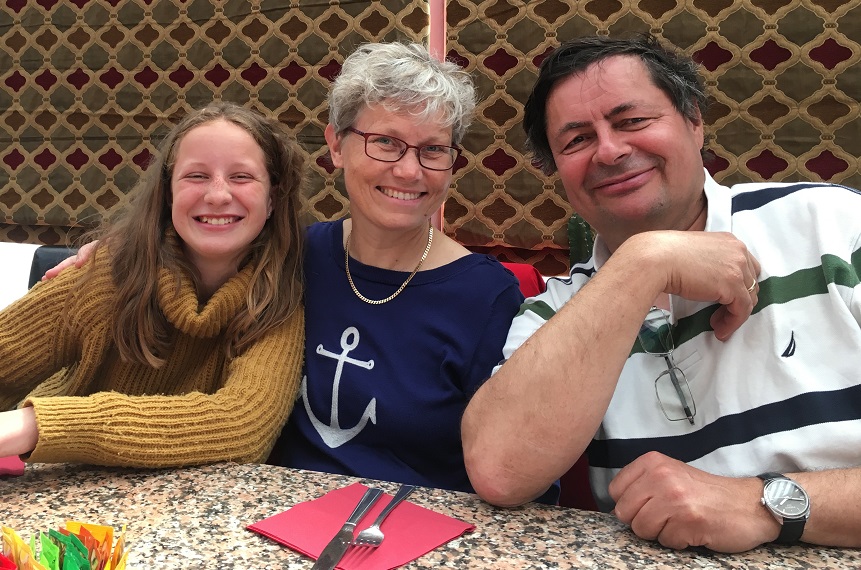 We would very much like to have other crew members with suitable sailing experience who are or can become familiar with what it means to cruise long distances. In other words, long-distance cruising, where we have a goal of sailing on average 45 nautical miles a day, thereby saving uptime (in the bank) for anchoring at distant shores, where we then have the opportunity to explore exotic destinations. The ship typically sails about 150 nautical miles a day and thus, when sailing around the clock for several days, you save time to visit these wonderfully distant shores, islands, atolls and lagoons. We prefer to have guests who will sail with us for as long as possible ie preferably more than a month.
The main language on board is Danish, but typically all danish crew speak English and are expected to do so if necessary.
See also the About Us page, where Kirsten writes about us, but also a little about being a crew member.